289193651209_sd_hq
2 week ago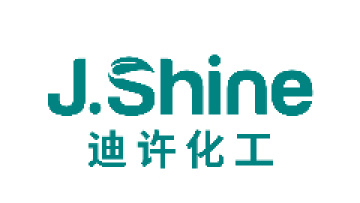 Product Description
| | |
| --- | --- |
| | Specification --BP/USP |
| Name | Caffeine Anhydrous |
| Appearance | White crystalline powder,odorless |
| Infrared spectrometry | Confirmed |
| Chemical formula | C8H10N4O2 |
| Melting point | 234℃-239℃ |
| Purity | ≥98.5-101%(dry based) |
| Loss on drying | <0.5% |
| SO4 | <500ppm |
| Identification | Confirmed |
| Sulphated ash | <0.1% |
| Acidity | <0.2ml 0.01M NaOH |
| Appearance of solution | colorless and transparent |
| Organic volatile imp. | Confirmed |
| Residual solvents | Confirmed |
| Related substances | <0.5% |
| Readily carbonizable substances | Confirmed |
| Other alkaloids | No sediment |
| Any individual impurity | <0.1% |
| Total impurities | <0.1% |
| Heavy metals | <10ppm |
About Caffeine Anhydrous:
Caffeine Anhydrous from tea, coffee, fruit an alkaloid extracted, moderate use of Caffeine Anhydrous with dispel fatigue, the role of excitatory nerve, clinically for the treatment of neurasthenia and coma recovery. Caffeine Anhydrous is a central nervous system stimulant, is also a metabolic stimulant. Caffeine Anhydrous both as drinks, but also as drugs, Caffeine Anhydrous effect is refreshing and relieve fatigue.
Caffeine Anhydrous nutritional value:
Caffeine Anhydrous special ingredients to the human bodys physiological response is as follows: Caffeine Anhydrous can be effective against a threat to our physical health, free radicals, and radicals is caused by many diseases (such as heart disease, arteriosclerosis, stroke, lung swollen, Parkinsons disease) in Taiwan. Excessive free radical metabolism in the body will be affected, damage to cells, thus making the organs and tissues affected. Caffeine Anhydrous protect cardiovascular function: Caffeine Anhydrous ingredients containing high polyphenol compounds, the compounds are powerful antioxidants together, can delay the low-density lipoprotein oxidation time up to three times, Caffeine Anhydrous can dissolve blood clots and prevent thrombosis; Caffeine Anhydrous can also enhance the blood vessels, blood vessels expand to avoid strong headache. In addition, a small amount of Caffeine Anhydrous can enhance myocardial contractility, promote blood circulation, to prevent cardiovascular diseases.
Similar Video Recommendation
Bossgoovideo.com Contact Now
If you are interested in the product, contact Bossgoovideo.com for more information
*To:

Shanghai J.Shine Co.,Ltd
*Message:
Submit
 Disclaimer :
The information of Bossgoovideo.com limited shown above is provided by the user or collected on the network. Video 2B does not guarantee the authenticity,accuracy and legitimacy of Bossgoovideo.com limited information. Video 2B does not involve legal relationships and disputes between users arising from transactions other than secured transactions on this website. Disputes shall be settled by you through negotiation. If you are the person in charge or relevant employee of this enterprise, if you find that the enterprise information is incorrect or want to manage thiscompany, please contact us jacklee1558@gmail.com, after you claim the enterprise, you can obtain management permission, publish supplyand demand information, bring consulting orders, and remove page advertisements.
Suppliers
Shanghai J.Shine Co.,Ltd
2 year

Main Product: Sodium Benzoate, Propylene Glycol, Citric Acid, Carbopol Powder, Methylene Chloride, Isopropyl Alcohol