Tungsten alloy rod
3 month ago
Know more about Tungsten Alloys Rod
Tungsten alloy rod is produced by mixing and pressing tungsten and other metal powders and sintering them into semi-product billets, which is worked by rolling or swaging into rod. It can be produced into any lengths as per requirement of customer with a smooth surface at diameters more than 3mm.
1.Density:16.5~18.75g/cc.
2.Composition: W(%)80~97%, W-Ni-Fe, W-Ni-Cu.
3.Surface:sinter / polish /swaged state.
4.Size:according to customer's requirment.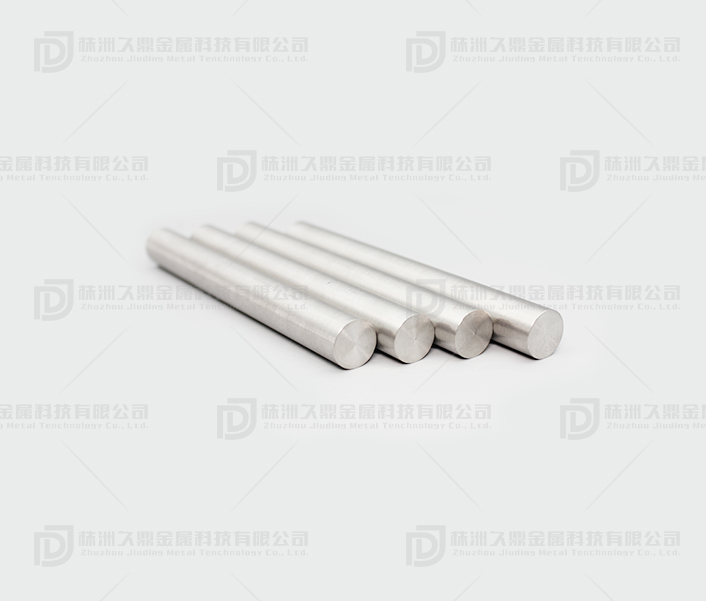 Performance of tungsten alloys
Small size with high density, high melting ponit,excellent wear resistance,good thermal stability,corrosion resistance,good shock resistance,high radiation absorption capacity, excellent impact resistance and crack resistance, and non-toxic enviromental protection is consistent with international environmental protection standards.
Applications for Tungsten Alloy Rod
Tungsten alloy rods can be machined further, which are usually used to:
Making the parts of counterweights for oil logging,rocket,statellite,aircraft,boats.
Radiation shielding, the aerospace, mechanical manufacture.
Sports fields, such as darts, billets, golf club and so on.
Similar Video Recommendation
Bossgoovideo.com Contact Now
If you are interested in the product, contact Bossgoovideo.com for more information
*To:

Zhuzhou Jiuding Metal Technology Co., Ltd.
*Message:
Submit
 Disclaimer :
The information of Bossgoovideo.com limited shown above is provided by the user or collected on the network. Video 2B does not guarantee the authenticity,accuracy and legitimacy of Bossgoovideo.com limited information. Video 2B does not involve legal relationships and disputes between users arising from transactions other than secured transactions on this website. Disputes shall be settled by you through negotiation. If you are the person in charge or relevant employee of this enterprise, if you find that the enterprise information is incorrect or want to manage thiscompany, please contact us jacklee1558@gmail.com, after you claim the enterprise, you can obtain management permission, publish supplyand demand information, bring consulting orders, and remove page advertisements.
Suppliers
Zhuzhou Jiuding Metal Technology Co., Ltd.
3 month

Main Product: Tungsten Alloys, Tungsten Heavy Alloys, Tungsten Copper Alloys, Tungsten Alloys Shield, Tungsten Alloy Fishing Weights, Tungsten Alloy Counterbalance Weights