bubble gun (2)
2 year ago
The automatic bubble gun is driven by a motor to drive the cone, and there are two movable wheels on the top of the last cone. The movable wheel is divided into two sides to squeeze the next hose, mainly by squeezing the hose section by section. , you can pump up the water and blow a long string of bubbles.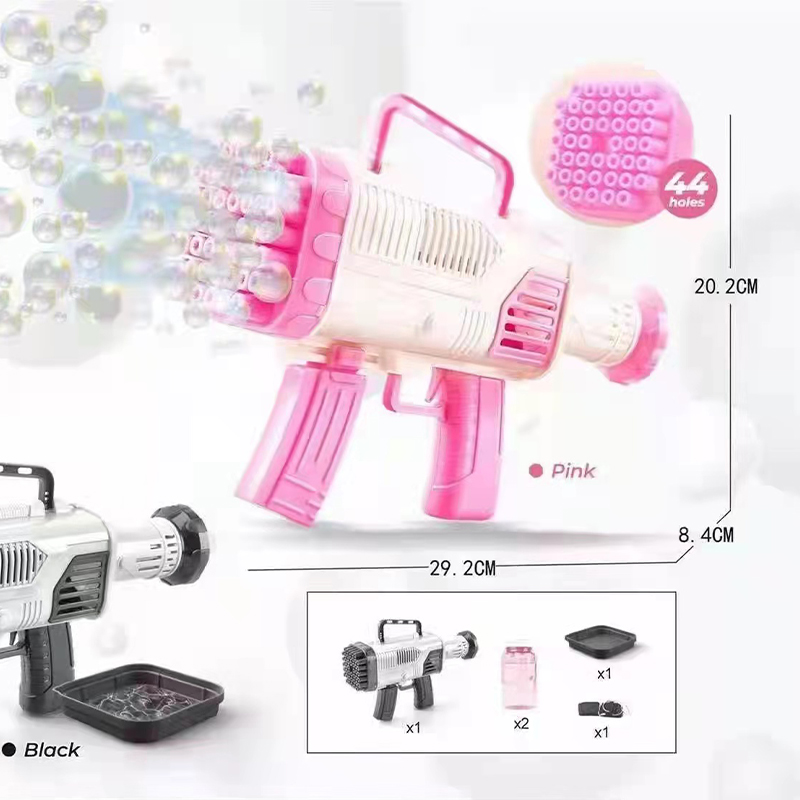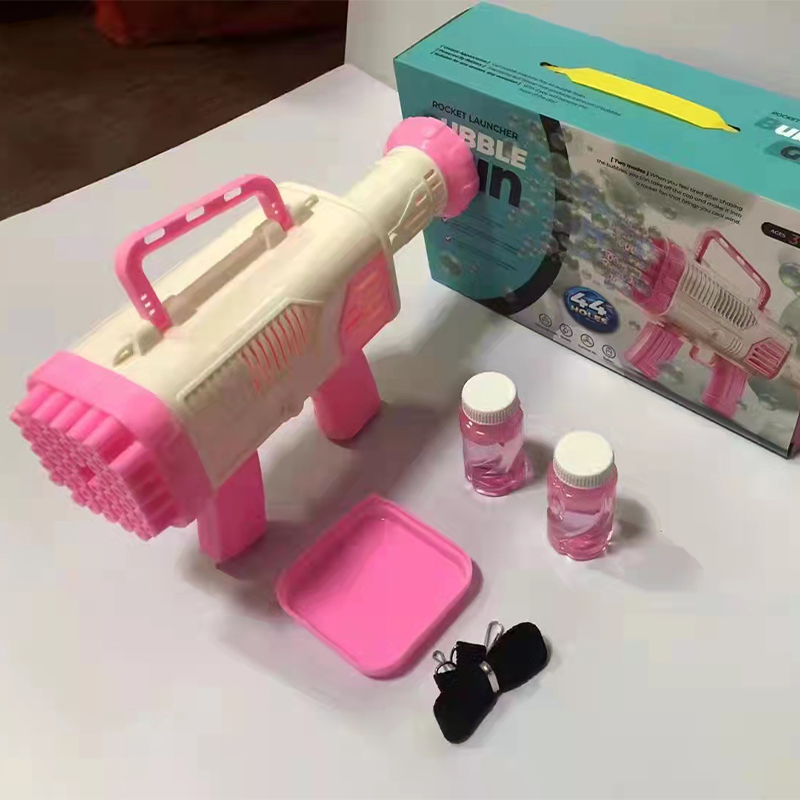 bubble water recipe
1: Materials: 2 cups, 1 bag of tea bags, sugar, boiling water, detergent Methods: 1. Pour a cup into boiling water, put in the tea bags, 2. Add 1-2 tablespoons of white sugar to the empty cup, Pour in some detergent, pour in tea water, and stir with chopsticks. The bubbles blown by this bubble water are big and not easy to break.
Two: 1. Cut the soap into small slices and put them in a cup, then pour hot water to dissolve the soap slices. 2. Add an appropriate amount of sugar and a bag of tea into the cup, cover with the lid and let it sit overnight.
Three: Mix 1 cup of water + 1/3 cup of detergent + half a spoon of sugar and mix well. This is a proven recipe. Unlike the bubble water sold outside, there is a pungent smell, and it is safe.
Four: Add a little vinegar to the detergent, as long as the concentration of the detergent is enough, the effect is also good.
Five: Use black tea water to add scented soap and a little sugar, soak it for one night and make it. The bubbles blown by the water are big and not easy to break.
Six: glue: water: detergent: hand soap (or shampoo) = 1: 4: 2: 2, the effect is very good, you can also add sugar to increase the effect and add blue ink, it is easy to succeed according to this formula, if you use The color of the pearlescent hand soap or shampoo bubbles is better. If you add a little sugar and vinegar, the bubbles will not break easily. Our factory specializes in the production of automatic bubble guns, semi-automatic cartoon bubble guns, cartoon bubble sticks, reasonable prices and guaranteed quality

Similar Video Recommendation
Bossgoovideo.com Contact Now
If you are interested in the product, contact Bossgoovideo.com for more information
*To:

Dongguan XINYUDA Technology Co., Ltd.
*Message:
Submit
 Disclaimer :
The information of Bossgoovideo.com limited shown above is provided by the user or collected on the network. Video 2B does not guarantee the authenticity,accuracy and legitimacy of Bossgoovideo.com limited information. Video 2B does not involve legal relationships and disputes between users arising from transactions other than secured transactions on this website. Disputes shall be settled by you through negotiation. If you are the person in charge or relevant employee of this enterprise, if you find that the enterprise information is incorrect or want to manage thiscompany, please contact us jacklee1558@gmail.com, after you claim the enterprise, you can obtain management permission, publish supplyand demand information, bring consulting orders, and remove page advertisements.