usb4 read and write testing
2 year ago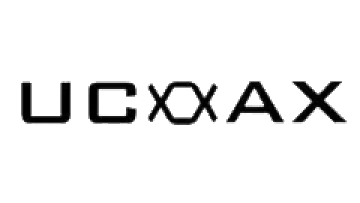 Coaxial cables are a staple for all sorts of industries like telecommunications, internet, television and many more. They are excellent for transferring electricity, information, and preventing interference from other signals and that has not changed much for many years. However there is a newer trend within the use of coaxial cables, which is just making them smaller to fit within more complex products and machinery. Standard coaxial is the kind your typical consumer would be familiar with, while Mini and Micro sizes are becoming more prevalent every year in all sorts of products and applications. The simple reason for this is that UCOAX Micro Coaxial Cables AWG 36-46 especially can fit almost anywhere while still retaining excellent signal quality and efficient electricity transference. They are most notably useful in products that have to be compact of course, in fields like robotics, healthcare and industrial automation where space is limited for one reason or another.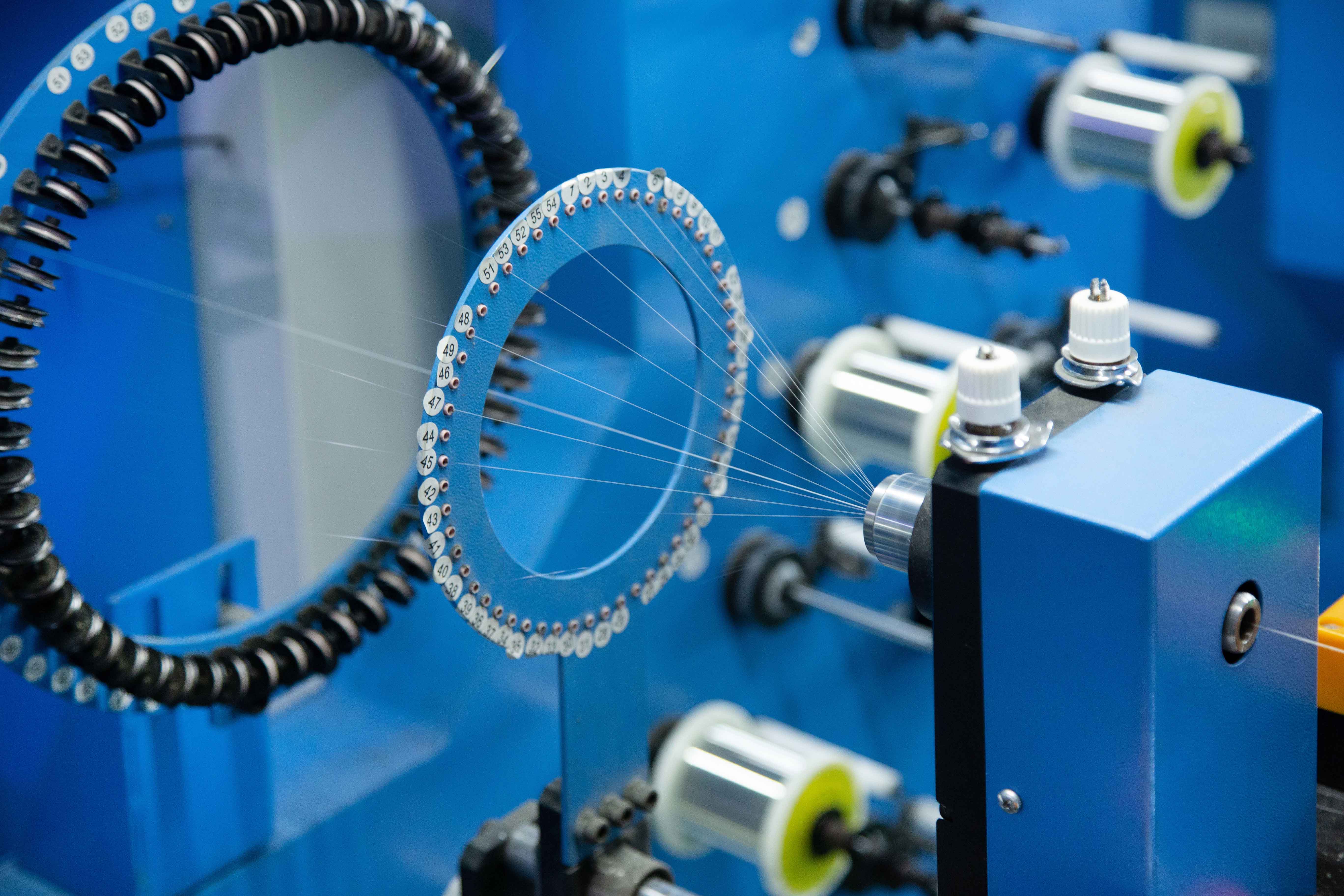 Features:
USB CERTIFIED: UCOAX USB Type C Cables are equipped with E-Marker Intelligent Chip.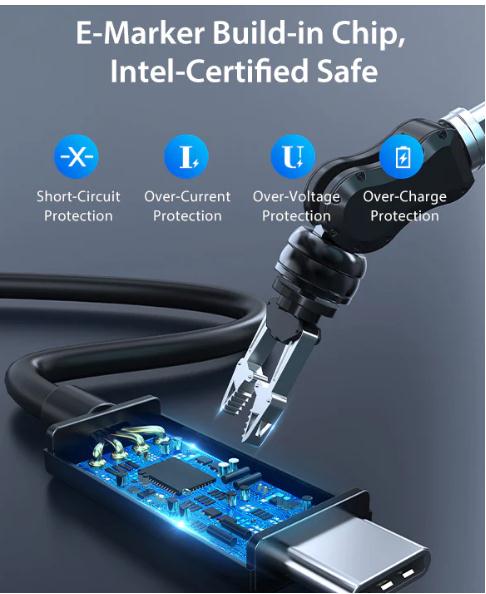 Customized Cables Reliable and Safe, fully Compatible with USB-C and USB Type C hardware/accessories - Approvals – RoHS, REACH, CE, UL, USB-IF Compliant. Ultra HD 4K Displays: The usb-c cable Support resolution up to 4K (3840x2160) @60Hz UHD video to a Type C-enabled monitor/LEDs, seamless streaming without any blur or distortion, and can send or receive an HD Video in under 5 to 7 seconds.
Type C Superspeed Cable DATA SYNCING & FAST CHARGING : This Usb 3.2 Cable can transfer data with high speed which is up to 20Gbps. The thunderbolt type c to type c has ability to deliver up to 100W (5A/ 20V) of power delivery to charge your Laptop or other devices having Type C port.

USB Cables COMPATIBILITY: All USB-C and Thunderbolt 3 Devices as well as backward compatible for USB-C gadgets such as Macbook Pro, iMac, Alienware, Samsung Galaxy S8, Galaxy S8+, Google Pixel, ChromeBook, Switch, LG, Google Nexus 6P, Nexus 5X. ZTE Axon 7, Lumia 950, Dell XPS, Acer, HP, etc, as well as Docking Stations, Storage, Peripheral Devices and eGPUs.
Braided cable, more sturdy and reliable. With different cable length (0.5/1/2/3/5m) and regular/90 degree/dual 90 degree to meet your various needs.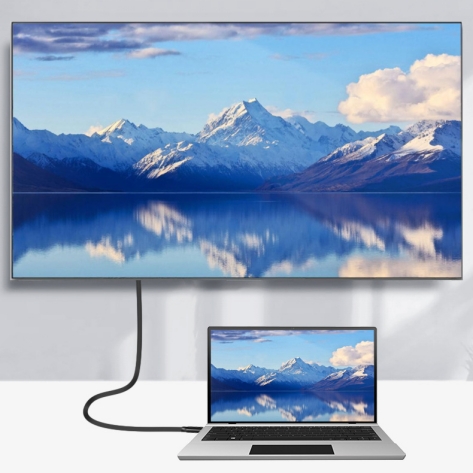 Customized Cables: Gold plated connector with molded strain relief ensures durability, high performance.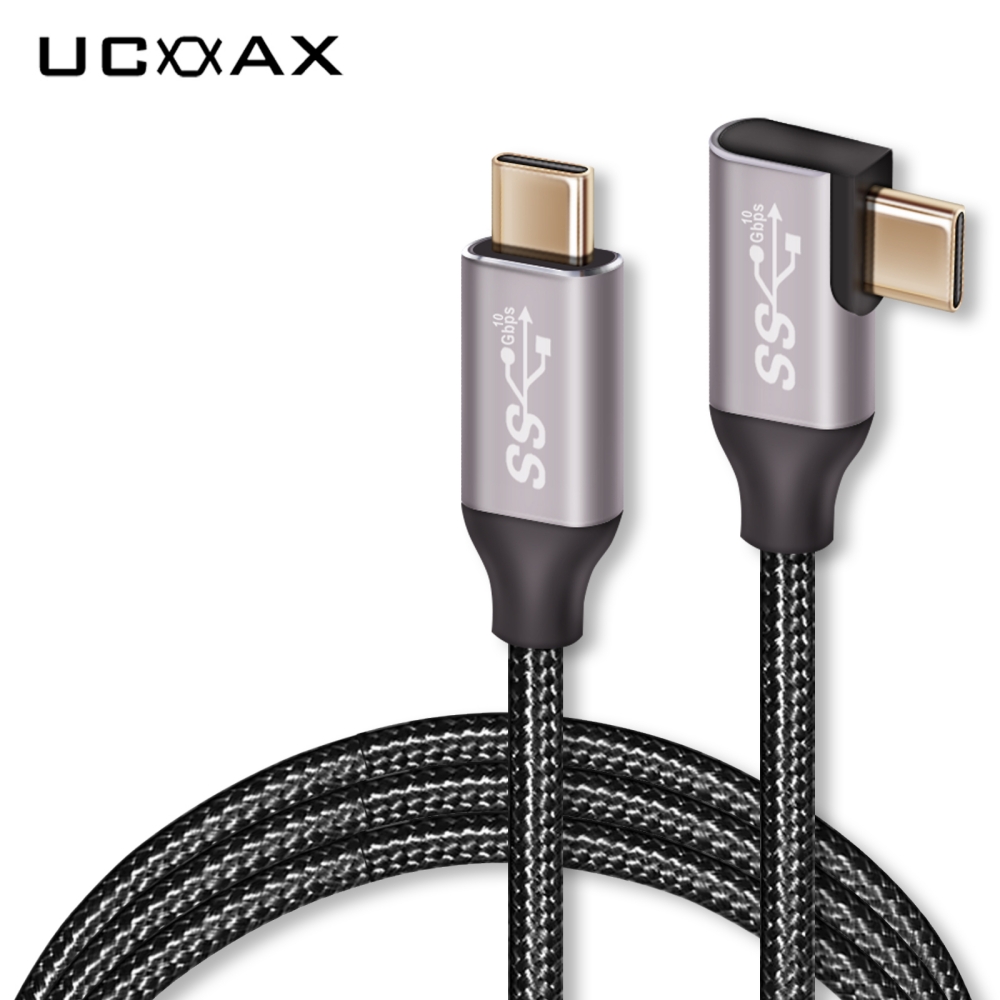 Specifications:
| | |
| --- | --- |
| Manufacturer | UCOAX |
| Brand | UCOAX |
| Connector Type | USB Type C to Type C Angle |
| Standard Colour | Black/White/Gray |
| Standard Length | 0.3m/0.5m/0.8m/1m |
| Insulation | HD-PE / FM-PE |
| Jacket | PVC/TPE/TPU |
| Customized service | Colour/Length/Material/Function/Application |
| Application | Laptop, Monitor, Personal Computer, Tablet, Smartphone,AR/VR headset and other Type C port device. |
| Compatible device | Macbook Pro, iMac, Alienware, Samsung Galaxy S8, Galaxy S8+, Google Pixel, ChromeBook, Switch, LG, Google Nexus 6P, Nexus 5X. ZTE Axon 7, Lumia 950, Dell XPS, Acer, HP, etc, as well as Docking Stations, Storage, Peripheral Devices and eGPUs. |
Is standard, off-the-shelf cable not meeting your needs? When you're dealing with a complex application and standard cable seems to be falling short, UCOAX Custom Cable might be the way to go.
As a cable technician, you know that purchasing the right cables are essential to any application requiring cable assemblies, whether it's for setting up a home theater system that requires a special power cable, or an industrial application that needs a custom coaxial.
UCOAX Custom cables are manufactured as per the specifications in the design, this makes their application extremely precise to fit into the tolerance level detailed for the assembly.
Please feel free to contact us for more details, thanks~
Similar Video Recommendation
Bossgoovideo.com Contact Now
If you are interested in the product, contact Bossgoovideo.com for more information
*To:

UCOAX
*Message:
Submit
 Disclaimer :
The information of Bossgoovideo.com limited shown above is provided by the user or collected on the network. Video 2B does not guarantee the authenticity,accuracy and legitimacy of Bossgoovideo.com limited information. Video 2B does not involve legal relationships and disputes between users arising from transactions other than secured transactions on this website. Disputes shall be settled by you through negotiation. If you are the person in charge or relevant employee of this enterprise, if you find that the enterprise information is incorrect or want to manage thiscompany, please contact us jacklee1558@gmail.com, after you claim the enterprise, you can obtain management permission, publish supplyand demand information, bring consulting orders, and remove page advertisements.
Suppliers
UCOAX
2 year

Main Product: Micro Coaxial Cables AWG 36-46, Teflon Wires, OEM Cable Assembly, UL Wires, USB HDMI DP LVDS, AR/VR/Drone Cables