Stainless steel high pot with lid, two handles
2 year ago
Our company is a production, processing, dealer wholesale factory, over the years specializing in the production of stainless steel kitchen utensils, source manufacturers supply, stable supply, quality assurance, product specifications, good quality, support custom, regular specifications of spot, can be carefully processed according to customer needs special treatment. Our main products include GN Container, Stainless Steel Pots Accessories, Stainless Steel Stock Pot, Stainless Steel Cookware, Serving Trolley, Trolley, etc. We have a strong production capacity, the factory covers an area of about 10,000 square meters, nearly 30 production lines, product series as many as more than 100 kinds, can be on time, intact to your hands. And we have perfect after-sales service personnel to provide you with help and answers, emergency single special treatment, to ensure that the interests of customers maximize.

Our stainless steel cookware is widely used in hotels, restaurants, homes and so on. Food-grade stainless steel for durability. Sinking stainless steel cover has good splash resistance and is not easy to crack. Smooth bottom, fast heat conduction, uniform heating, induction cooker, gas stove can be used. A variety of specifications to support custom.

Additional specifications are shown in the following table:
| | | | |
| --- | --- | --- | --- |
| Standard sizes(mm) | capacity(L) | Bottom thickness(mm) | Barrel body(mm) |
| 140*H80 | 1 | 3.6 | 0.6 |
| 160*H95 | 2 | 3.6 | 0.6 |
| 180*H110 | 3 | 3.6 | 0.6 |

Product Description

1、 The utility model adopts an arc circular flat bottom structure, which is more full in shape and larger in capacity, and matches the height of the modern gas stove.
2、 Food-grade materials with the characteristics of acid, alkali and corrosion resistance shall be adopted to effectively keep the freshness of food materials.

3、 Sunken anti-overflow pot cover, farewell to fragile glass, thick and durable, firm and high temperature resistance.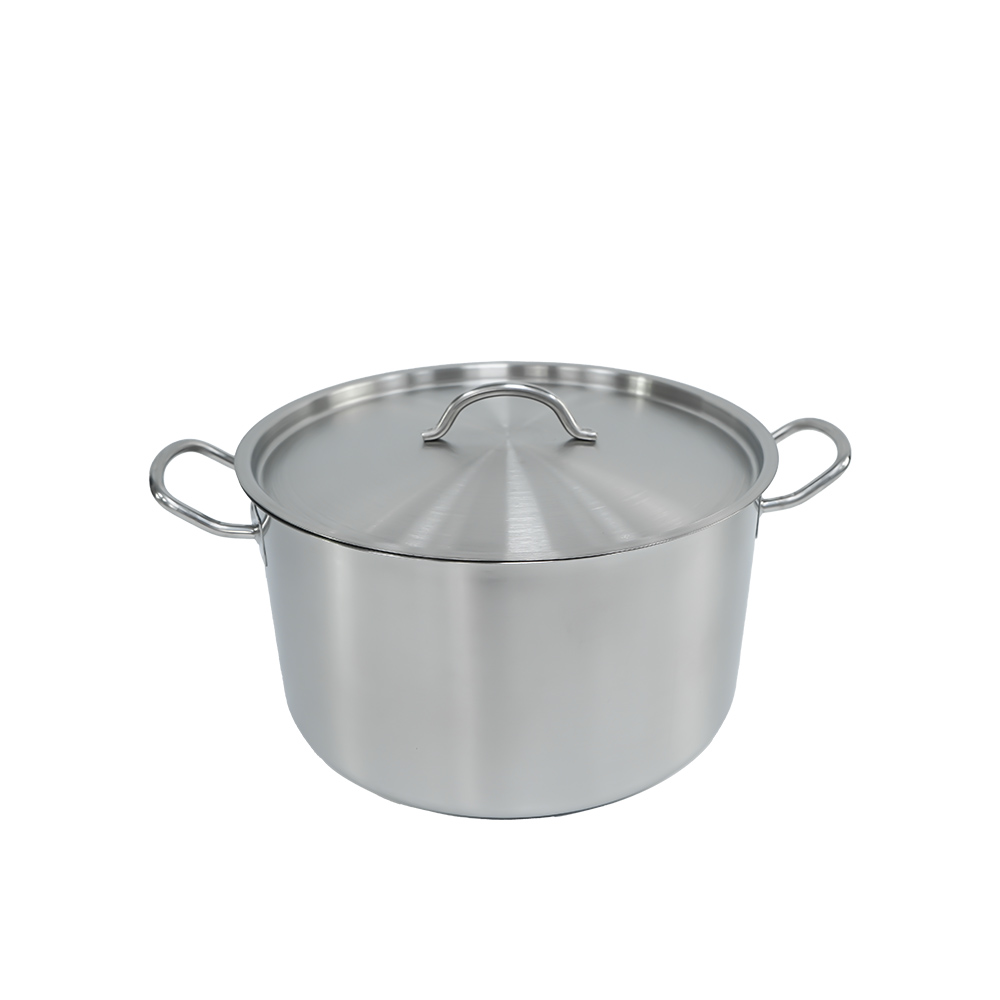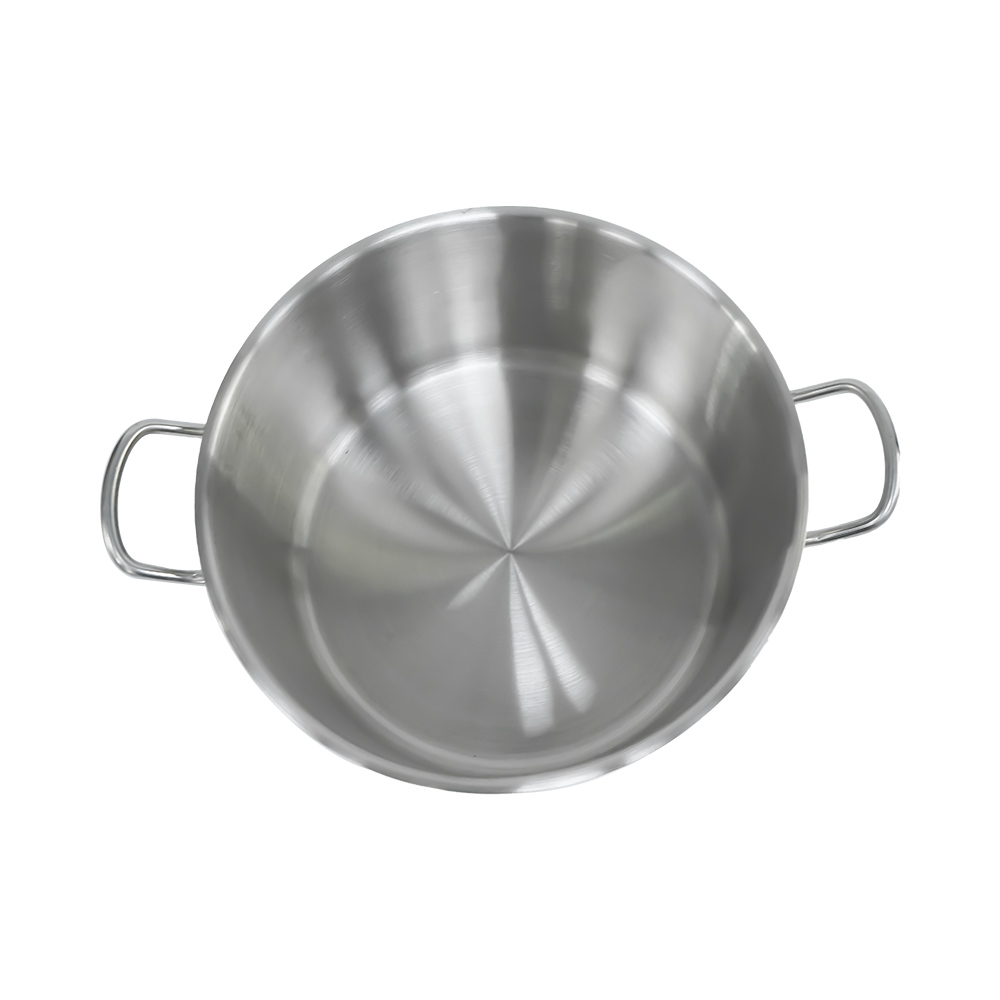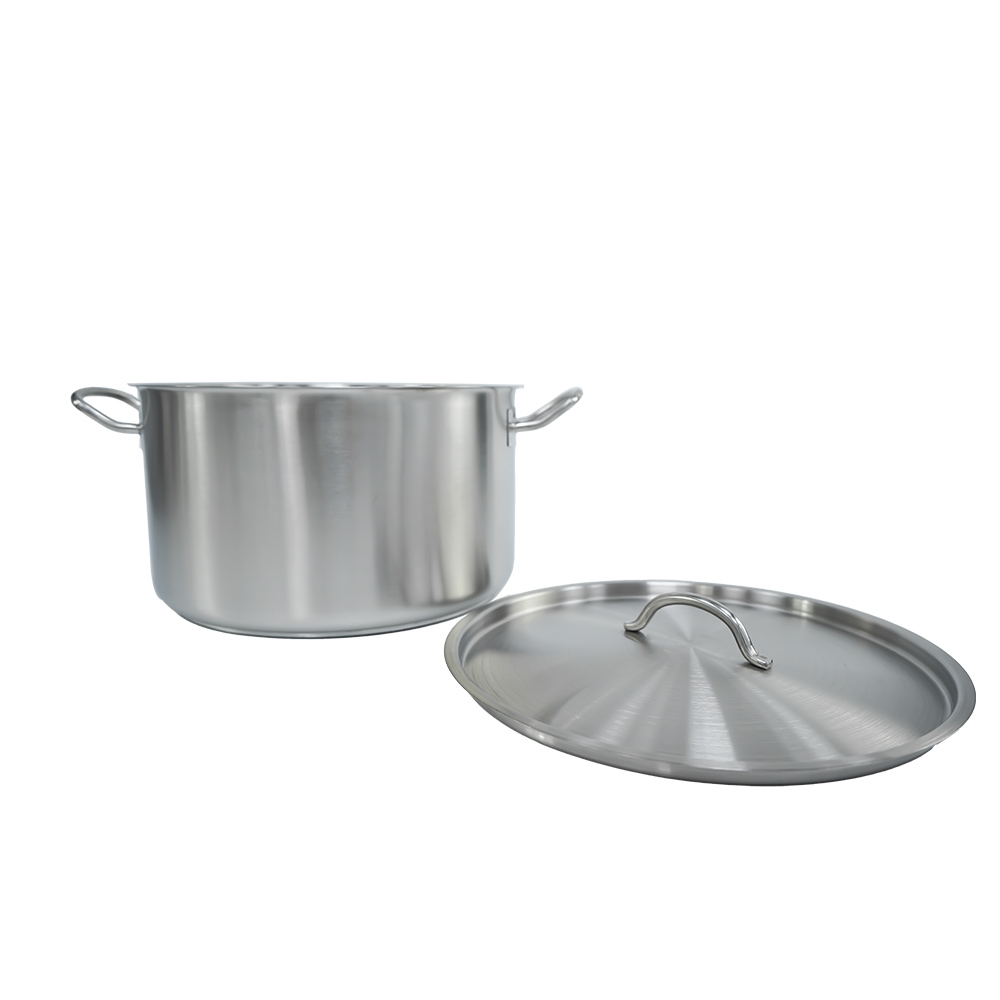 Detailed Description

1. A variety of specifications and uses are available:
Can choose different specifications according to the need, use can boil milk, boil sauce.
2. Thickened stainless steel:
Products made of thickened stainless steel are not easily scratched by the edge grinding process.
3. Hollow anti-scalding handle:
The thickened and lengthened handle is more anti-scalding and heat insulation, and the design is smoother.
4. Seamless welding handle for pot side:
Effective heat insulation, easy to take end.
5. Support customization:
Factory supply, can be customized according to demand.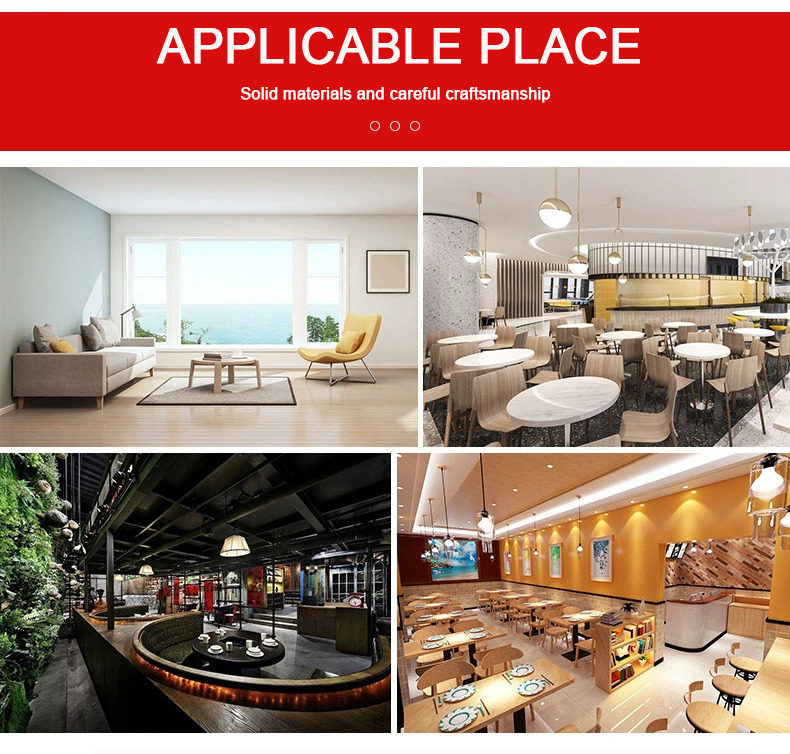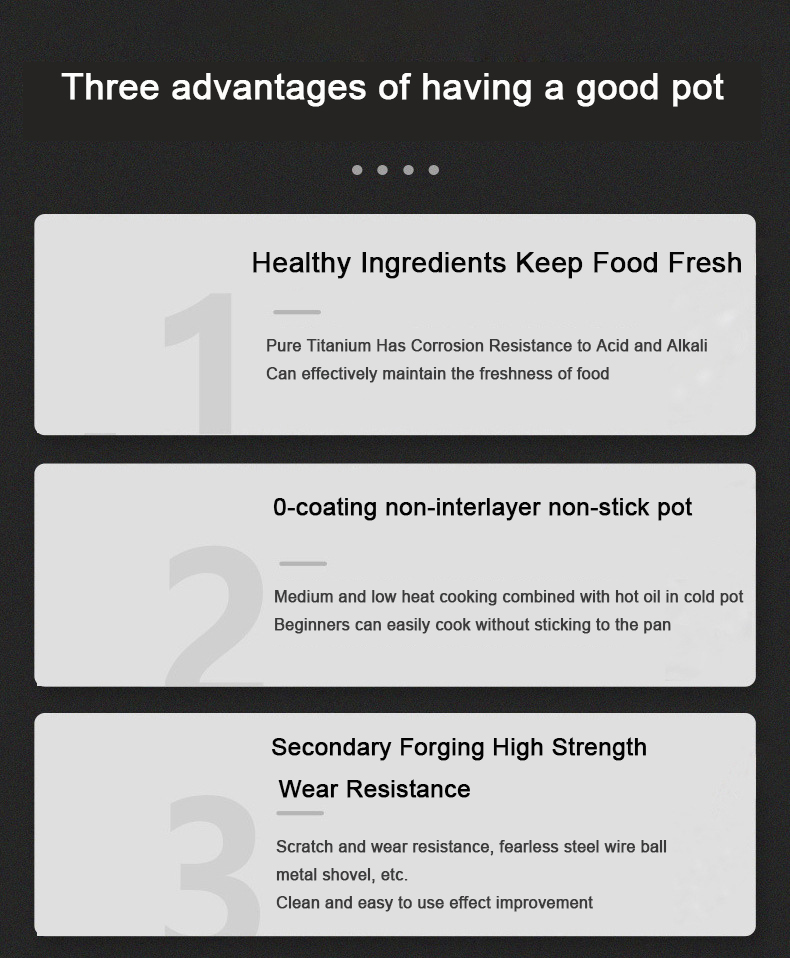 We are a production, processing, distribution and wholesale of private enterprises, over the years specializing in the production of various stainless steel kitchenware, trustworthy quality. The company with sincere attitude, excellent equipment, quality as the core, intimate service sincerely to provide you with the best products and services.
Similar Video Recommendation
Bossgoovideo.com Contact Now
If you are interested in the product, contact Bossgoovideo.com for more information
*To:

JiangMen Jushu kitchenware co.,ltd
*Message:
Submit
 Disclaimer :
The information of Bossgoovideo.com limited shown above is provided by the user or collected on the network. Video 2B does not guarantee the authenticity,accuracy and legitimacy of Bossgoovideo.com limited information. Video 2B does not involve legal relationships and disputes between users arising from transactions other than secured transactions on this website. Disputes shall be settled by you through negotiation. If you are the person in charge or relevant employee of this enterprise, if you find that the enterprise information is incorrect or want to manage thiscompany, please contact us jacklee1558@gmail.com, after you claim the enterprise, you can obtain management permission, publish supplyand demand information, bring consulting orders, and remove page advertisements.
Suppliers
JiangMen Jushu kitchenware co.,ltd
2 year

Main Product: Stainless Steel Stock Pot, Stainless Steel Cookware, Stainless Steel Cooker, GN Container, Seriving Trolley, Steel Trolley