Automotive Bearings on Peugeot405
peugeot 405 Wheel Suspension Axle Body
Repair Kit KS559.01

Model: DBF68933(5131.48),NE68934(5131.49)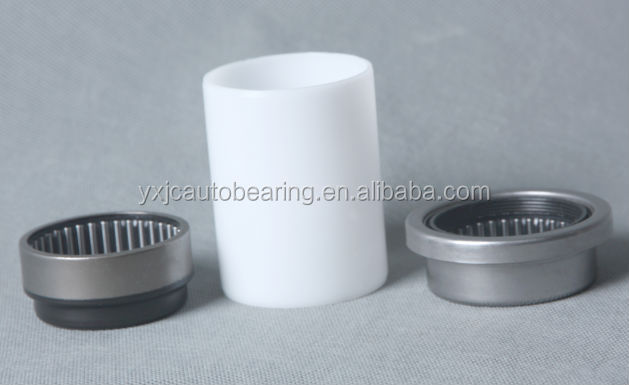 DBF68933 ID50.205*OD58.233*WIDTH26.9mm
NE68934 ID50*OD70*WIDTH24.5mm
Rear Arm Bearing for Peugeot 405
NE68934/FRS5024/SE8204/5131.49
50*70*24.5mm
DBF68933/BK5026/SE8205/5131.48
50.205*58.233*26.40mm
Same price, better quality. Same quality, cheaper price.
Auto Bearing model series DB,NE,DBF
Peugeot 206 Bearings DB,NE,
Peugeot 405 Bearing,DB,NE.48, 5131.49, 5131.A6,5132.72, 5131.64,5132.55, 5132.49, 5131.45, 5132.65,
Renault
KIT040, KIT041,KIT042,
KS555.00,KS555.01,KS555.02,
KS559.00,KS559.01 KS559.02,KS559.03,KS559.04,KS559.05,KS559.06,KS559.07,KS559.08,
Peugeot 106,206,306,207,405 automobile repair kits.
Similar Video Recommendation
Bossgoovideo.com Contact Now
If you are interested in the product, contact Bossgoovideo.com for more information
*To:

Changzhou Yinxin juchuang Automobile Bearing Factory
*Message:
Submit
 Disclaimer :
The information of Bossgoovideo.com limited shown above is provided by the user or collected on the network. Video 2B does not guarantee the authenticity,accuracy and legitimacy of Bossgoovideo.com limited information. Video 2B does not involve legal relationships and disputes between users arising from transactions other than secured transactions on this website. Disputes shall be settled by you through negotiation. If you are the person in charge or relevant employee of this enterprise, if you find that the enterprise information is incorrect or want to manage thiscompany, please contact us jacklee1558@gmail.com, after you claim the enterprise, you can obtain management permission, publish supplyand demand information, bring consulting orders, and remove page advertisements.
Suppliers
Changzhou Yinxin juchuang Automobile Bearing Factory
3 year

Main Product: Automobile Needle Roller Bearing, Automobile Bearing Repair Kit, Peugeot Needle Roller Bearing, Renault Needle Roller Bearing, Truck Needle Roller Bearing, Needle roller bearing