UP1B-01 Autonomous Dual Motor Standing Desk
3 year ago
The experience brought by this ergonomic desk workstation is not only in comfort, but also a healthy way of working. With the function of intelligent electric hand controller adjustment, the height of the standing desk can be adjusted, and the function of height memory can also be set by setting, which improves the user's performance and comfort.
Our company has been committed to the design, development and sales of ergonomic office furniture. The height-adjustable, movable, foldable and other multifunctional desks provide convenience for more people. The lifting speed of the electric standing desk is 30mm/s, and the load of 120kg can also be lifted up and down smoothly and quietly. If you want to choose a cost-effective dual motor standing desk,Then you must choose this one, and the price is affordable.
| | |
| --- | --- |
| Number of motors | Dual motor |
| Height range | 700-1200mm |
| Base width | 964-1600mm |
| Max load capacity | 120kg/265IBS |
| Speed | 30mm/s |
| Noise | ≤ 50db |
| Frame color | Black White Grey |
| Brand | UPLIFTEC |
| Frame material | Q235 |
| Input Voltage | AC 110V-220V |
| Motor warranty | 5 years |
| GW/NW | 26kg/24kg |
| Package size | 1080(L)*270(W)*235(H)mm |
The WHO report clearly pointed out:Because there are more than 200 ten thousand people a year sedentary, lack of enough exercise and develop all kinds of diseases, and eventually death.Including heart disease, high blood pressure, prostatitis, cervical spondylosis, the five kinds of colon cancer is the most common white-collar because sedentary and suffer from the disease.Sit stand switch farewell sedentary.
The standing desk frame has the features of generous and reasonable design, stable structure, simple structure, firm connection and fashionable atmosphere; the self-designed steel frame increases the overall sense of line and novel style; the standing desk frame has the advantages of simple structure, strong connection and fashionable atmosphere.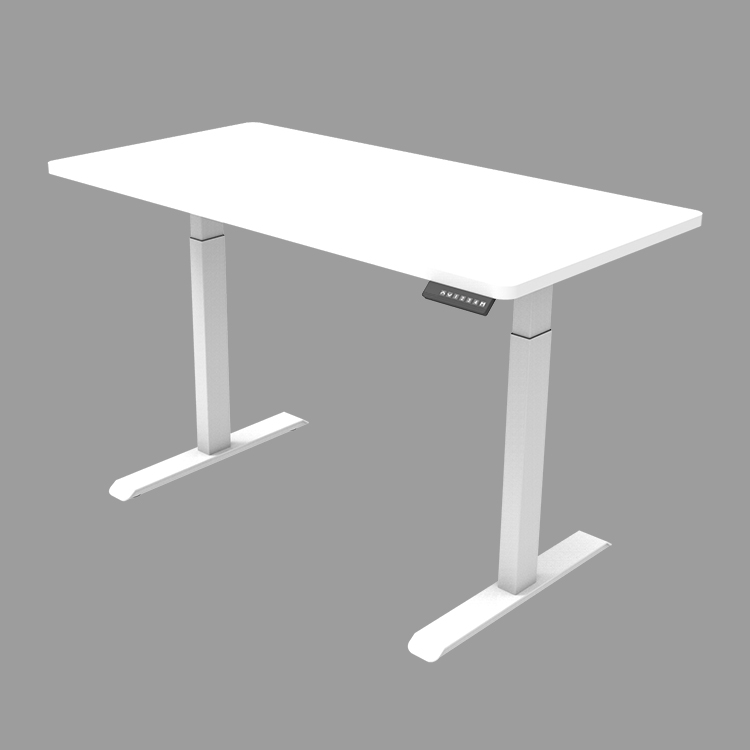 Dual motor two stages electric standing desk
Key Features:
Anti-Collision System
Safety Child Lock system
Sedentary Alarm system
Able to set minimum and maximum height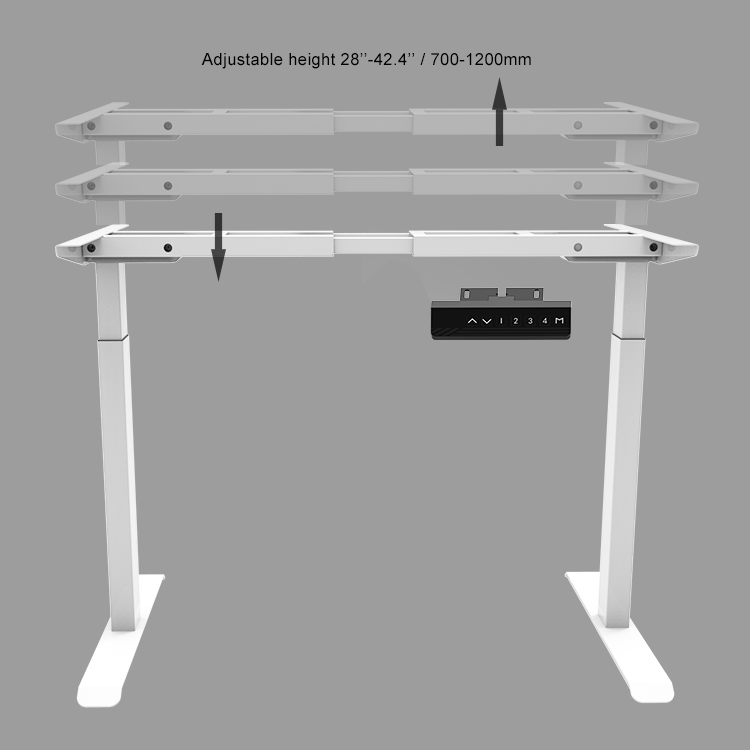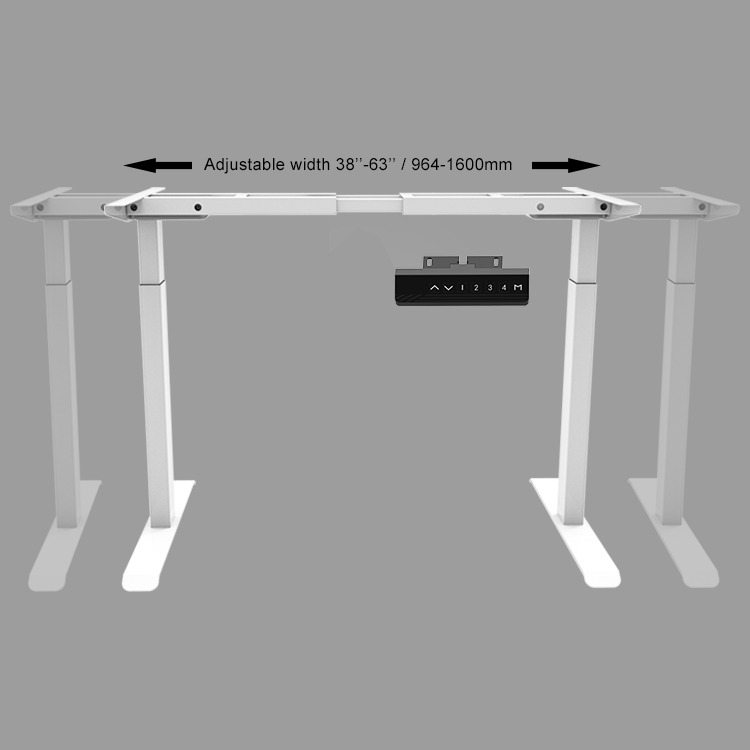 1. Lift freely, can stand can sit alternate office, stand sit alternate do not hinder busy business at hand.
2. It's easy to operate, just press the button to achieve the purpose of alternate standing and sitting.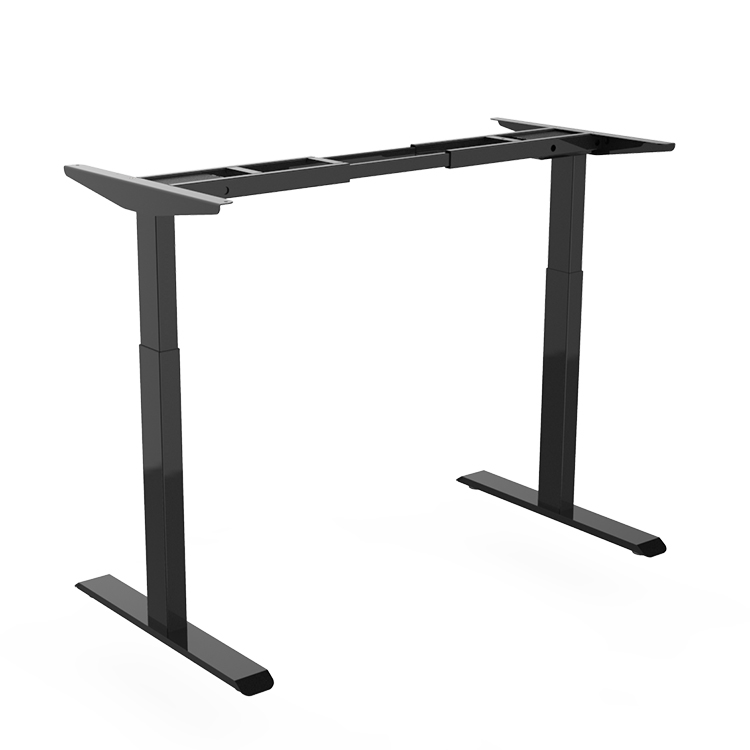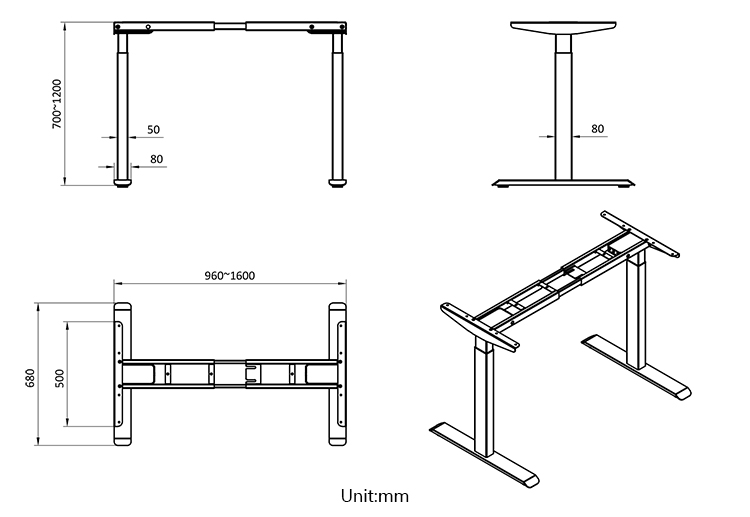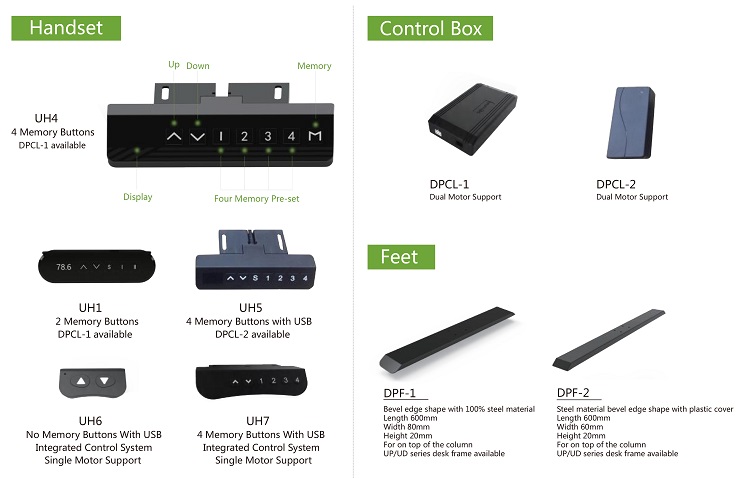 Outer packing
The outer layer is shockproof / moisture imitation paper layer packaging, thickened five layers of corrugated paper, etc. to protect your furniture in the whole process and ensure the safety of products in transportation
Inner packing
The inner layer is anticollision, thickening, laminating, foam package, strong and wear-resistant, not easy to deform, to ensure the safety of goods in transit.
Similar Video Recommendation
Bossgoovideo.com Contact Now
If you are interested in the product, contact Bossgoovideo.com for more information
*To:

Suzhou Uplift Intelligent Technology Co., Ltd
*Message:
Submit
 Disclaimer :
The information of Bossgoovideo.com limited shown above is provided by the user or collected on the network. Video 2B does not guarantee the authenticity,accuracy and legitimacy of Bossgoovideo.com limited information. Video 2B does not involve legal relationships and disputes between users arising from transactions other than secured transactions on this website. Disputes shall be settled by you through negotiation. If you are the person in charge or relevant employee of this enterprise, if you find that the enterprise information is incorrect or want to manage thiscompany, please contact us jacklee1558@gmail.com, after you claim the enterprise, you can obtain management permission, publish supplyand demand information, bring consulting orders, and remove page advertisements.