BG600-S transfer water 5seconds 1000ml
3 year ago
Lithium Mining Laboratory Testing Peristaltic Pump
High volume Peristaltic Liquid Pump BG600-S is a digital Peristaltic Tube Pump with a max flowrate of 12000ml/min, this High Flow Peristaltic Pump usually used with YZ35 and YZ35-13 Peristaltic Pump Head, as a large Industrial Peristaltic Pump, can transmit viscous liquids, it's the first choice for industrial production.
Four-digit LED displays the current speed or flow rate, with higher flow accuracy, long life, knob control, and simple operation.
This pump is widely used for sewage treatment, gem grinding, mining flotation, distillation extraction, etc.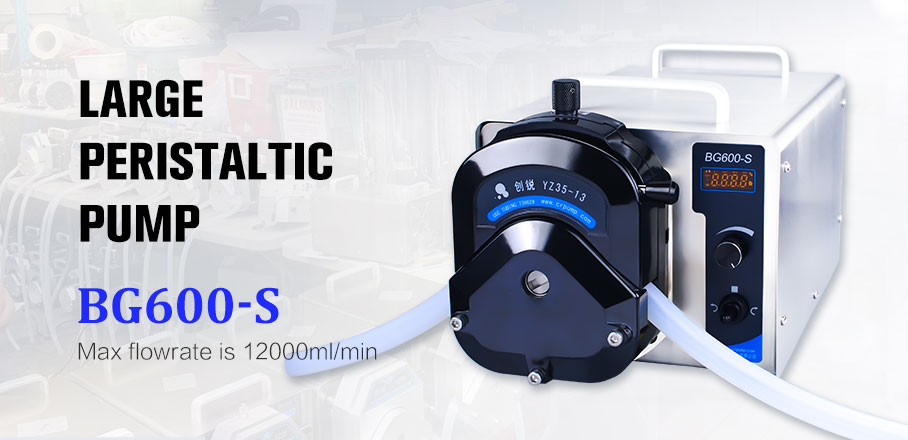 Digital Speed Transmission Pump Display

Rotary encoded switch control speed

AC220V±10%(standard) or AC110V±10%(optional)

Start & stop, direction control, speed control( 0-5v, 0-10v, 4-20mA optional

)

Features:
1, Easy operate only need to power on, then you can use it
2, Easy load pump head, you can install and change the tube fast.
3, If you want to change the flow, only need to rotate the control knob on the panel.
4, Easy to control the direction by the switch on the panel
5, 4-Led display the current speed and work status
6, Support Multiple channels work, Which can meet your application to transfer several liquids at the same time.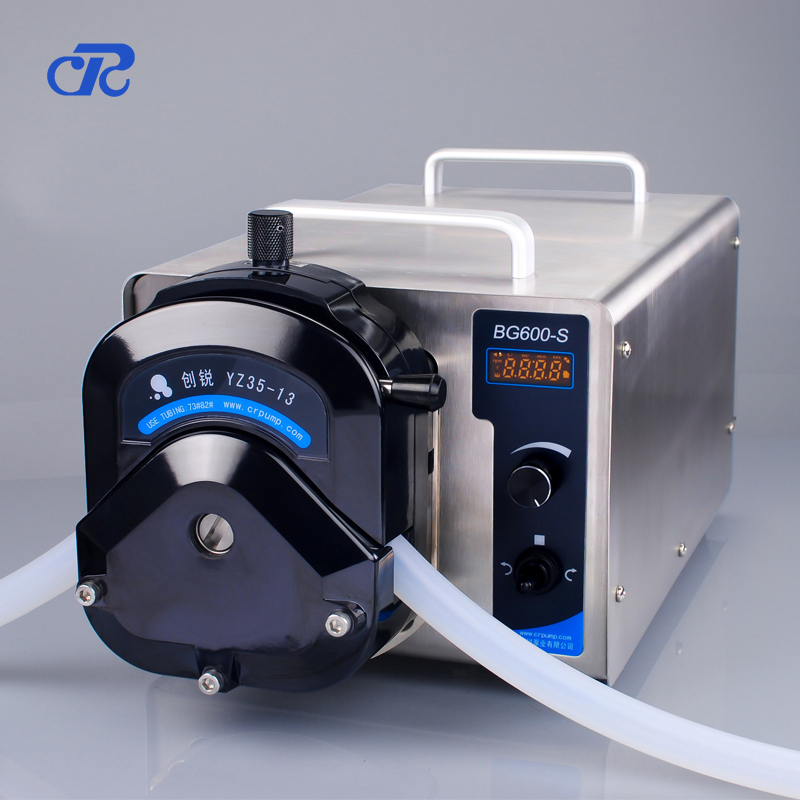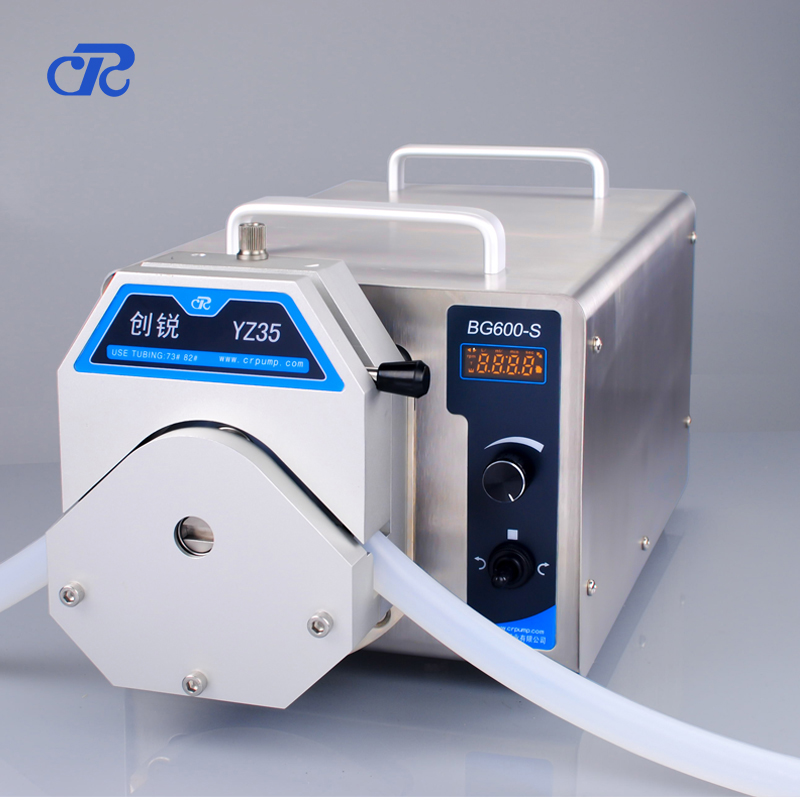 Similar Video Recommendation
Bossgoovideo.com Contact Now
If you are interested in the product, contact Bossgoovideo.com for more information
*To:

Baoding Chuangrui Precision Pump Co., Ltd.
*Message:
Submit
 Disclaimer :
The information of Bossgoovideo.com limited shown above is provided by the user or collected on the network. Video 2B does not guarantee the authenticity,accuracy and legitimacy of Bossgoovideo.com limited information. Video 2B does not involve legal relationships and disputes between users arising from transactions other than secured transactions on this website. Disputes shall be settled by you through negotiation. If you are the person in charge or relevant employee of this enterprise, if you find that the enterprise information is incorrect or want to manage thiscompany, please contact us jacklee1558@gmail.com, after you claim the enterprise, you can obtain management permission, publish supplyand demand information, bring consulting orders, and remove page advertisements.
Suppliers
Baoding Chuangrui Precision Pump Co., Ltd.
3 year

Main Product: Peristaltic Pump, Peristaltic Dosing Pump, Filling Peristaltic Pump, Small Peristaltic Pump, OEM Peristaltic Pump, Peristaltic Meteing Pump