meat grinder.mp4
3 year ago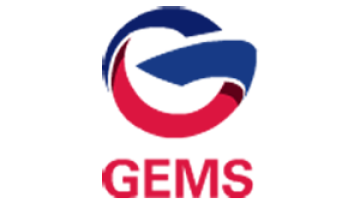 Introduction for Electric Meat Grinder Blade Blender Mincing Machine Price:
Scope of application of the meat grinder: Boneless frozen meat, chicken, pork, etc. (the crushing of brittle, hard foods such as peanuts and fruits) The particle size can be adjusted through the discharge hole plate. Do the prep work for chopping or stirring. It can grind frozen meat in blocks below -18℃ without damaging the structure of muscle fibers. There is no need to thaw, reducing the loss of nutrients and protein in the meat, and it can also grind the tempered meat.
Features of electric meat mincing machine:
Good versatility, wide application range and high production efficiency;
It has the function of frozen meat and minced meat, which saves time, effort, freshness and quality;
The twisting process takes a short time and the temperature rise is low, which is conducive to keeping fresh and prolonging the shelf life;
The forward and reverse function makes the possibility of blocking the meat grinder zero;
It is composed of various orifice plates, which are more suitable for the requirements of different meat products.
Technical Parameters of Meat Grinder Machine:
| | | | | |
| --- | --- | --- | --- | --- |
| Model | Power | Capacity | Dimension | Weight |
| GMS-JR100 | 5.5kw | 500-800kg/h | 950*550*900mm | 190kg |
| GMS-JR120 | 7.5kw | 1000-1500kg/h | 980*600*1080mm | 300kg |
| GMS-JR130 | 11kw | 1500-2000kg/h | 1200*700*1130mm | 700kg |
| GMS-JR160 | 15kw | 2000-3000kg/h | 1400*800*1200mm | 1000kg |
| GMS-JR200 | 20kw | 3000-4000kg/h | 1480*850*1300mm | 1300kg |
| GMS-JR250 | 35kw | 4000-6000kg/h | 1560*900*1400mm | 1600kg |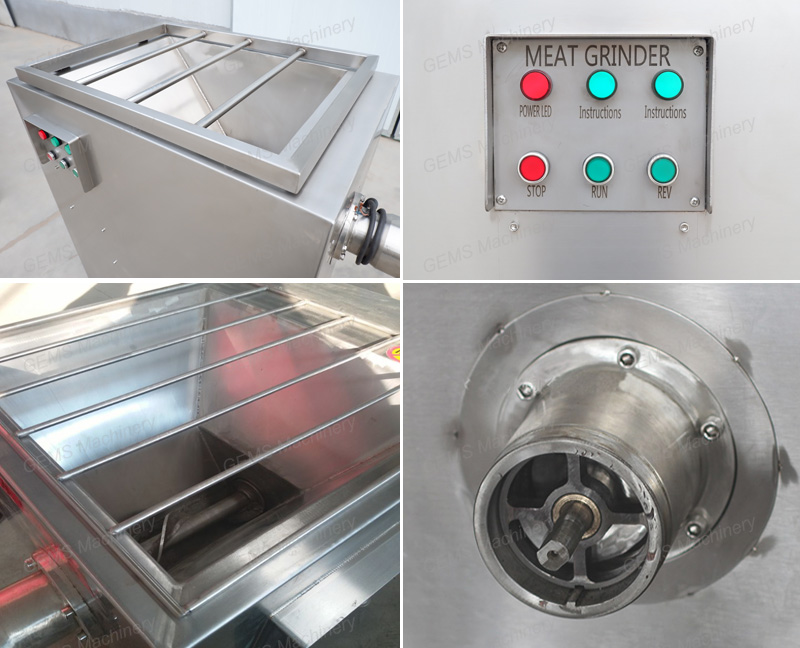 Spare Parts for Meat Grinder: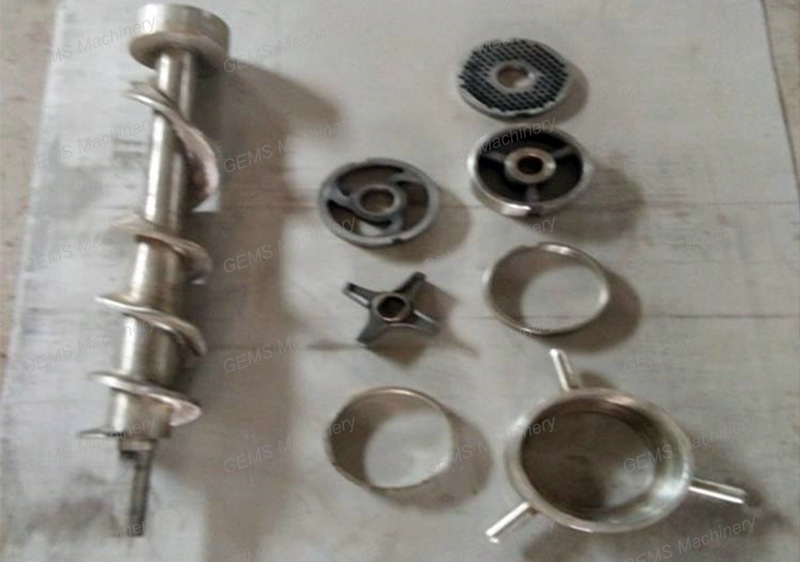 Meat Grinding Effect: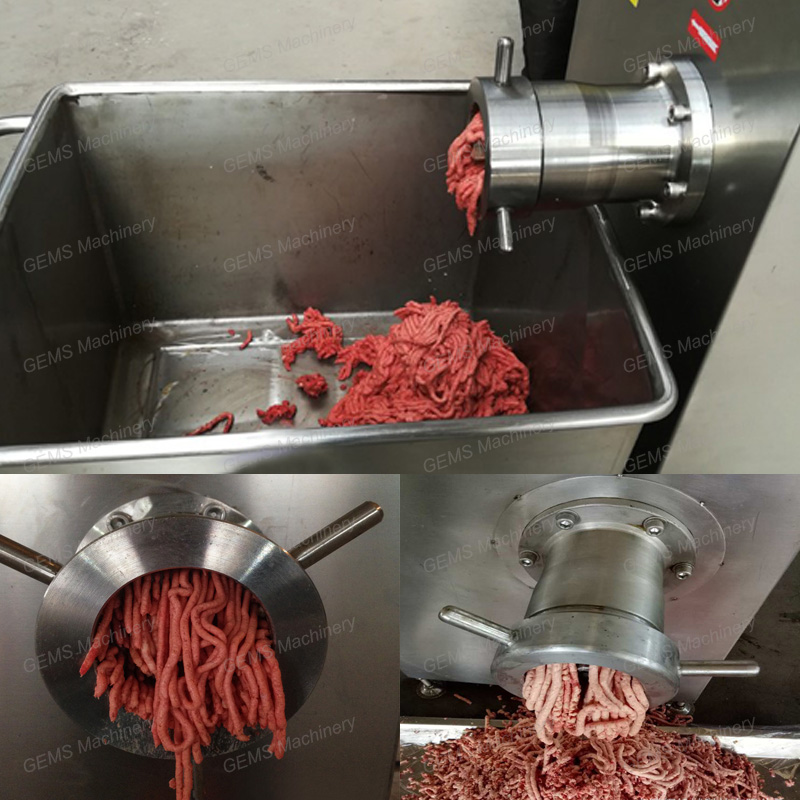 This is an important equipment for sausage processing, it also needs the meat tumbler, sausage stuffer, meat grinder machine, meat bowl cutter and smoker oven to get final sausages. Please contact me for details: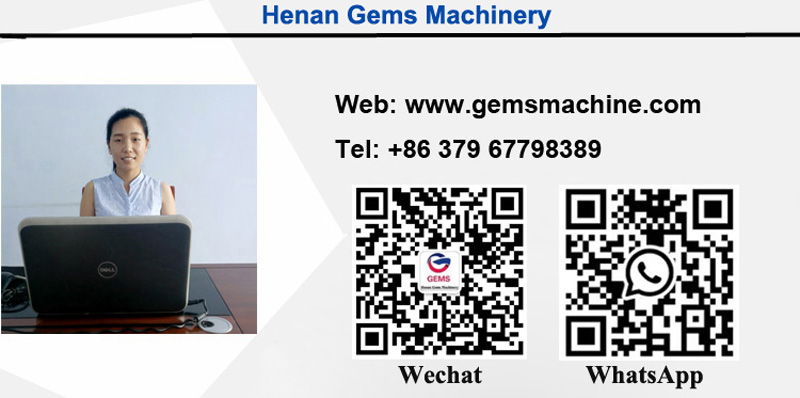 Similar Video Recommendation
Bossgoovideo.com Contact Now
If you are interested in the product, contact Bossgoovideo.com for more information
*To:

Henan Gems Machinery Co.,Ltd
*Message:
Submit
 Disclaimer :
The information of Bossgoovideo.com limited shown above is provided by the user or collected on the network. Video 2B does not guarantee the authenticity,accuracy and legitimacy of Bossgoovideo.com limited information. Video 2B does not involve legal relationships and disputes between users arising from transactions other than secured transactions on this website. Disputes shall be settled by you through negotiation. If you are the person in charge or relevant employee of this enterprise, if you find that the enterprise information is incorrect or want to manage thiscompany, please contact us jacklee1558@gmail.com, after you claim the enterprise, you can obtain management permission, publish supplyand demand information, bring consulting orders, and remove page advertisements.
Suppliers
Henan Gems Machinery Co.,Ltd
5 year

Main Product: Nuts Processing Machines, Potato Chips Production Machines, Meat Processing Machines, Fruit Vegetable Processing Machines, Milk Processing Machines, Egg Processing Machines