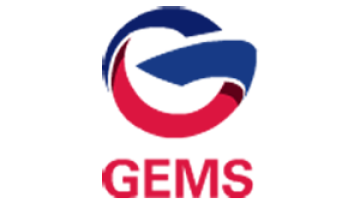 Introduction for Small Chicken Cutting Machine Meat Slicer Cutting Machine:
1. For our meat cutting machine, there are two tyes: full stainless steel and carbon steel. You can choose it freely.
2. The machine is especially suitable for the crushing of various animal big bones and fish bones such as dry, fresh bovine bone, pig bone, sheep bone, tibia, chicken skeleton, etc. The crushing range is 5-80mm.
3. Widely used in a variety of sausages, ham, luncheon meat, meatballs, frozen foods, etc. The machine has large power, good crushing effect, large output, simple operation, convenient cleaning, safe and reliable.
Features of Our Chicken Meat Cutting Machine:
1. Our meat cutting machine is made of high-quality alloy steel through special heat treatment, and the wear resistance is superior. The tool installation can be adjusted flexibly. After being blunt, it can be sharpened many times, repeated use and long service life.
2. The motor is equipped with an overload protection device for personnel safety.
3. The machine can be used in conjunction with the conveyor belt, using automatic feeding and discharging to reduce labor intensity.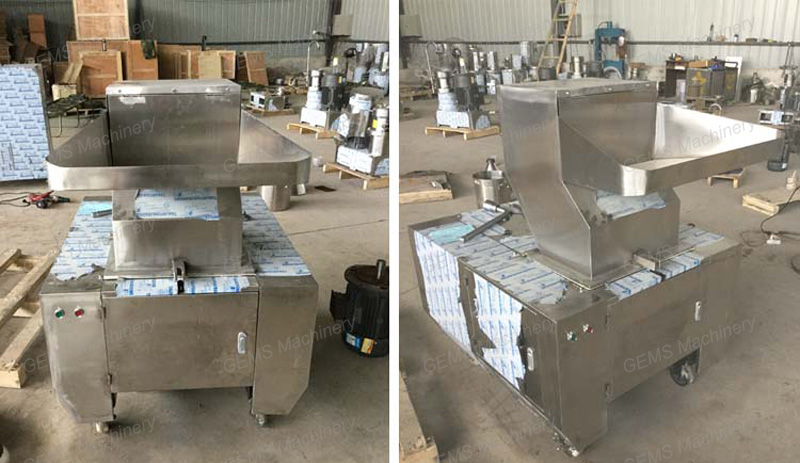 Technical Parameters of Meat Cutting Machine:
| | | | | | |
| --- | --- | --- | --- | --- | --- |
| Model | Power | Capacity | Feed Size | Dimension | Weight |
| PG150 | 2.2kw | 20-60kg/h | 150*200mm | 450*720*900mm | 130kg |
| PG230 | 4kw | 30-100kg/h | 250*210mm | 1000*700*1060mm | 290kg |
| PG300 | 5.5kw | 80-200kg/h | 300*210mm | 1200*820*1160mm | 400kg |
| PG400 | 7.5kw | 150-400kg/h | 380*250mm | 1080*820*1330mm | 500kg |
| PG500 | 11kw | 200-600kg/h | 500*250mm | 1150*1000*1450mm | 900kg |
| PG600 | 15kw | 300-900kg/h | 600*320mm | 1700*1480*1760mm | 970kg |
| PG800 | 22kw | 800-2200kg/h | 800*650mm | 1600*2100*2620mm | 2000kg |
| PG1000 | 37kw | 1000-4000kg/h | 1000*850mm | 1800*2100*3115mm | 4000kg |
Working Process: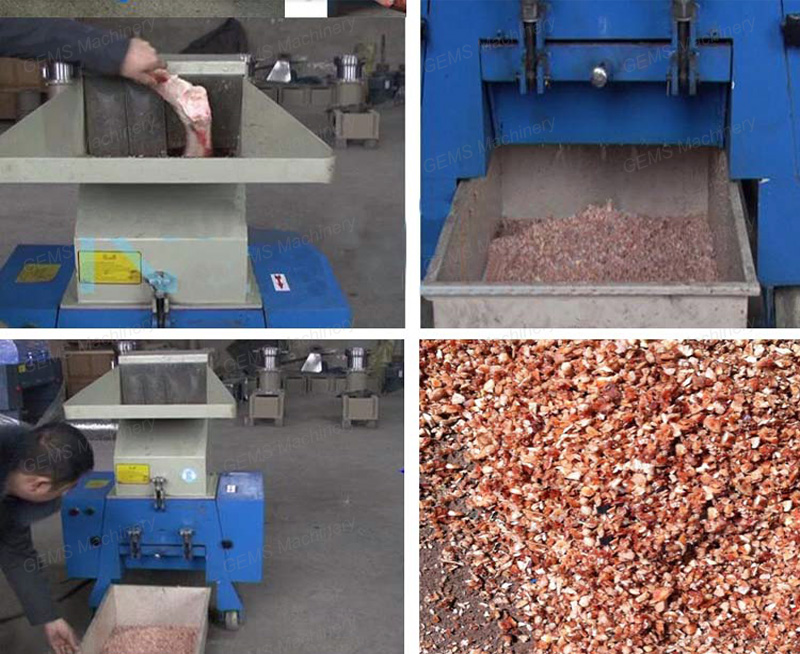 Application:

Customer Case for Making Bone Soup: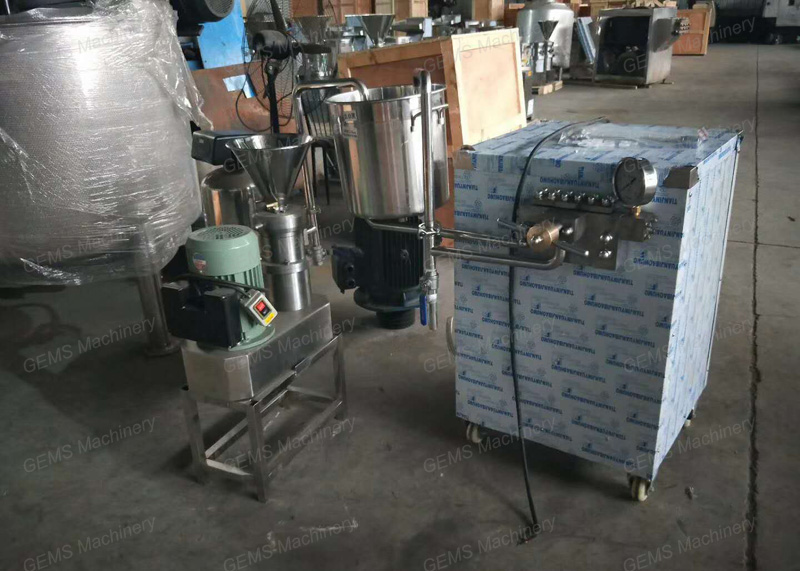 What is more, we can also provide bone soup making machine, bone broth machine. This bone soup production line mainly includes the bone crusher, milk homogenizer and filling machine etc. Please contact me for more details: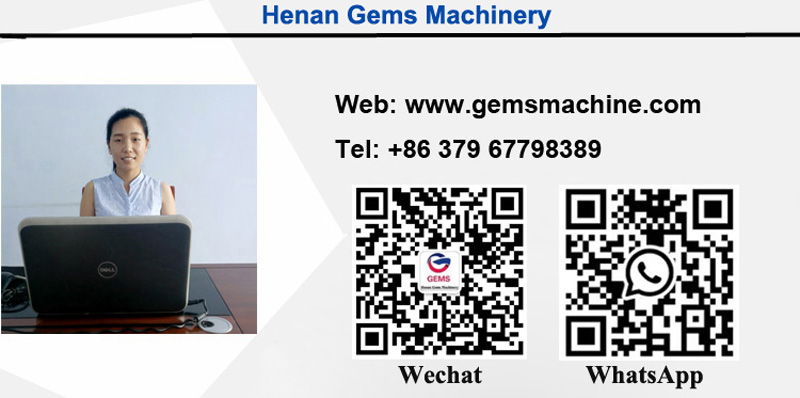 Similar Video Recommendation
Bossgoovideo.com Contact Now
If you are interested in the product, contact Bossgoovideo.com for more information
*To:

Henan Gems Machinery Co.,Ltd
*Message:
Submit
 Disclaimer :
The information of Bossgoovideo.com limited shown above is provided by the user or collected on the network. Video 2B does not guarantee the authenticity,accuracy and legitimacy of Bossgoovideo.com limited information. Video 2B does not involve legal relationships and disputes between users arising from transactions other than secured transactions on this website. Disputes shall be settled by you through negotiation. If you are the person in charge or relevant employee of this enterprise, if you find that the enterprise information is incorrect or want to manage thiscompany, please contact us jacklee1558@gmail.com, after you claim the enterprise, you can obtain management permission, publish supplyand demand information, bring consulting orders, and remove page advertisements.
Suppliers
Henan Gems Machinery Co.,Ltd
5 year

Main Product: Nuts Processing Machines, Potato Chips Production Machines, Meat Processing Machines, Fruit Vegetable Processing Machines, Milk Processing Machines, Egg Processing Machines