earthy color eye shadow
2 year ago
How to choose eyeshadow?
Powdery texture eyeshadow
Powder eyeshadows are usually fine powder, smooth to the touch, and very easy to apply. Whether it is with your fingers or an eyeshadow brush, the color can be uniform and full, and the desired effect can be superimposed layer by layer. It can be said that it is an eye shadow that is not easy to make mistakes, so it is very suitable for novices to choose.
Suitable for oily skin. People with oily skin have a strong secretion of epidermal oil, which is very easy to breed mites, form acne and acne, and eye makeup is also prone to smudging, so you should choose eye shadow that is easy to touch up and is light and non-greasy, that is, powdered eye shadow! The texture is very delicate, it can effectively absorb oil while retouching makeup and relieve the oily condition of the eyes.
Liquid texture eyeshadow
The big difference between liquid eyeshadows and other eyeshadows is that it is very moisturizing, light and shiny, and can be pushed open with a simple touch, and the packaging is relatively tight, not as easy to break as powdered. However, liquid eyeshadows are difficult to superimpose multi-color eyeshadows, and there are fewer types of colors to choose from, so they are not suitable for most people.
Suitable for dry skin. Because people with dry skin have less water content in the stratum corneum, which leads to less sebum secretion and easy to float powder, it is not suitable for frequent makeup. At this time, liquid eye shadow is very suitable. Because it is more moisturizing, it contains With high water content, it can form eye makeup with a watery film on the surface of the skin after use, thereby enhancing the overall permeability of the skin.
Creamy eyeshadow
The texture of the cream eyeshadow is between powder and liquid. Its texture is smoother but not too moisturizing. The extensibility of the cream is very good, and the color is also very full, so just dip a little bit. You can paint the entire eye makeup. However, the creamy texture is a little greasy, it takes time for the color to smudge, and it is inconvenient to touch up makeup.
Suitable for combination skin. Because people with mixed skin are usually prone to oil in the T zone while the eye skin is relatively dry, and the cream eye shadow has a better moisturizing and nourishing effect, which can effectively alleviate the dry eye skin problem. While creating three-dimensional eye makeup, it also relieves the pressure on eye skin.
XQC offers Lipstick,Lip Glaze,Eye Shadow,Liquid Eye Liner,Foundation,Pressed Powder. Eye Shadow Always With ,Eye Shadow Palette,High-Pigment Eye shadow Palette,Eye shadow Palette The Nudes,Eye Shadow Kit.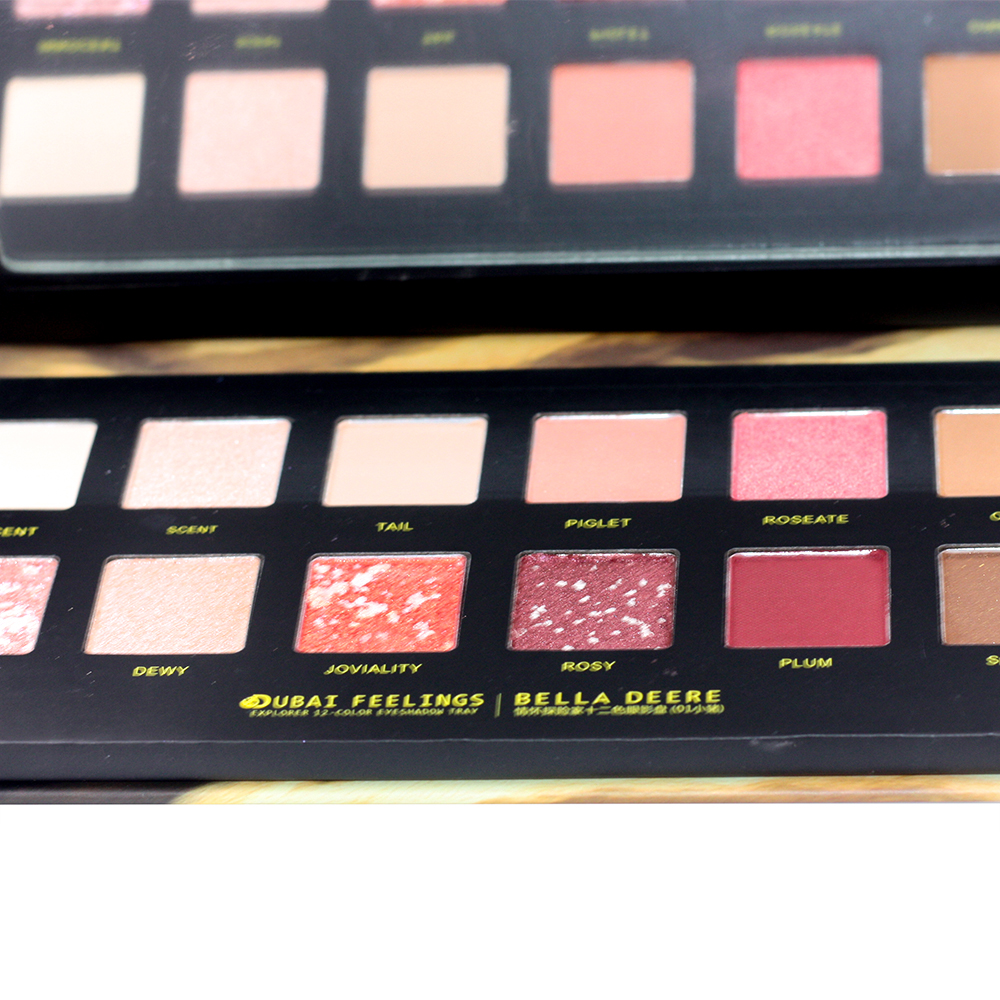 Similar Video Recommendation
Bossgoovideo.com Contact Now
If you are interested in the product, contact Bossgoovideo.com for more information
*To:

Jilin Xiangqi Technology Co., Ltd
*Message:
Submit
 Disclaimer :
The information of Bossgoovideo.com limited shown above is provided by the user or collected on the network. Video 2B does not guarantee the authenticity,accuracy and legitimacy of Bossgoovideo.com limited information. Video 2B does not involve legal relationships and disputes between users arising from transactions other than secured transactions on this website. Disputes shall be settled by you through negotiation. If you are the person in charge or relevant employee of this enterprise, if you find that the enterprise information is incorrect or want to manage thiscompany, please contact us jacklee1558@gmail.com, after you claim the enterprise, you can obtain management permission, publish supplyand demand information, bring consulting orders, and remove page advertisements.